How wealth managers can leverage digital technology to bring in more investors.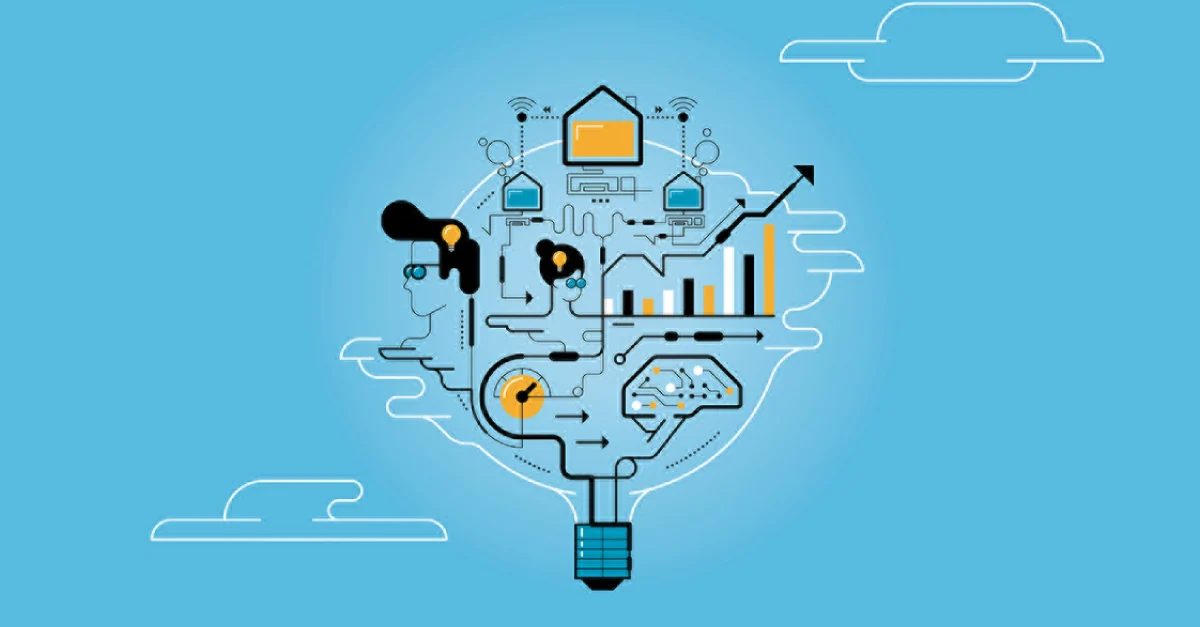 India's wealth management services industry is set to undergo a seismic shift, largely due to the burgeoning population of high-net-worth and ultra-high-net-worth individuals. According to data from the Indian Brand Equity Foundation, the number of high-net-worth individuals in the country is set to grow by 75% in the span of five years from 2020 to 2025. Meanwhile, ultra-high-net-worth individuals are all set to increase their numbers by a whopping 63% by 2025. Given this massive growth in the number of potential customers, wealth managers are eager to find digital solutions that will help them earn investor trust, improve their decision-making, and work more productively as they take on more assets under their management.
The new-age solutions that are reshaping wealth management
Here are the key technologies and functionalities that wealth managers are focusing on implementing in their business to help them stave off competition and the threat of irrelevancy.
Unlike before, everything an investor needs to know is available online. However, the challenge is in making sense of the treasure trove of seemingly endless data on the internet. Wealth managers are increasingly investing in data-powered investment analytics platforms that offer accurate data on most available Portfolio Management Services, Alternative Investment Funds, Mutual Funds, and Unit Linked Insurance Plans along with the ability to compare various investment options, filter out weak performers, mitigate risk based on sector, pick the best fund manager, etc. Moreover, the powerful analytics capabilities can help wealth managers avoid overlap in their client's portfolios when they are suggesting new investment products.
Machine Learning and Artificial Intelligence
Each customer is unique in their risk appetite, biases, investment goals, horizon for investment, existing portfolio, etc. Wealth management service providers are nowadays fixated on offering personalization to their customers who are no longer satisfied with generic and old-fashioned investment vehicles, such as bank deposits and LIC policies. This is where machine learning (ML) and artificial intelligence (AI) systems come in. These technologies can analyze a client's finances, investment preferences, and risk tolerance to come up with the best course of action. Using AI and ML, wealth managers can predict how much diversification to provide a client and the best portfolio to pick based on the client's investment goals, risk tolerance, and spending patterns.
Another noteworthy trend in wealth management is the shift towards an API-based ecosystem, which has allowed wealth managers to access a huge volume of data in a few clicks. Aside from that, APIs allow wealth managers to make KYC, client onboarding, and account opening a fully digital process for their customers, which is highly convenient due to a lack of paperwork. What this means is that wealth managers can allow customers to invest in various funds through their website in a few clicks rather than making the customers fill out extensive paperwork requiring tons of signatures.
Wealth managers can even offer a wide range of investment options for their clients by integrating with the respective APIs on their websites. Thanks to APIs, wealth management companies further can acquire enhanced analytical capabilities for their employees by signing up for the services of various companies that offer market data in the form of useful insights that can be utilized for effective investment decision-making.
Mobile and cloud technology
Wealth managers can capture the attention and business of many millennial high-net-worth individuals, who are tech-savvy and reluctant to make investments the old-fashioned way. By offering a mobile-friendly app for customers to get consultations from you, see real-time data on market movements, keep up with the latest news in the world of investment & finance, and track their investments, wealth managers can get a more engaged clientele.
Mobile-based apps can also be a quick and convenient way to onboard clients who prefer the Do It Yourself (DIY) way of signing up for wealth management services. Once the clients have been brought on, wealth managers can utilize predictive technology to offer curated investment products. Since all the customer information is digital and on the cloud, it can be accessed anytime by wealth managers to adjust and optimize their investment strategies. Meanwhile, the customers can also track the performance of their entire portfolio and get in touch with their wealth managers in real-time through chat using the mobile app. Given that cloud technology makes the information accessible to the relevant party from any device, clients can get their entire portfolio audited frequently by their legal consultants to ensure that they are fully compliant with their country's tax policies and other investment regulations, which are usually quite complicated for the high net worth individuals.
Conclusion
While the wealth management industry at large has been slow to catch up with the latest advances in technology, the few firms that have embraced digital transformation have seen astounding results. So it is high time for the industry to make use of the treasure trove of customer and market data to make intelligent decisions and leverage the quick onboarding, tax compliance, personalization, and risk management benefits that digital technology presents. With a platform like Finalyca that allows wealth managers to fully utilize the above-mentioned technologies, you can provide customers with exceptional returns, customization with regard to their portfolio, and convenience. To learn more about India's first all-in-one investment analytics platform, reach our team for a demo.