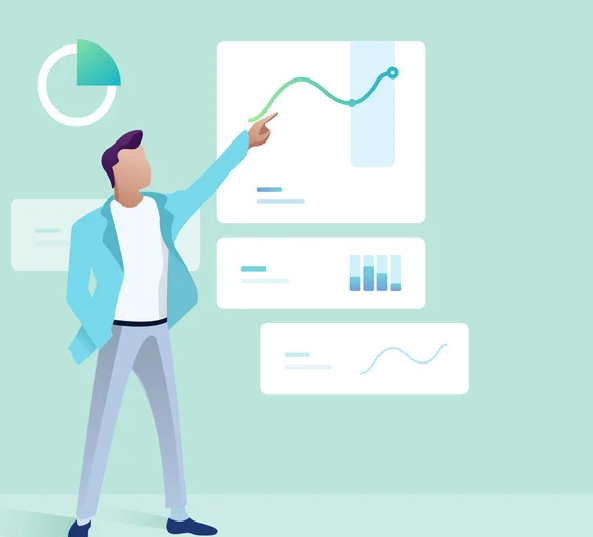 Portfolio X-Ray -

Examine Your Investments.
The Wealth management industry is rapidly evolving and undergoing a digital transformation which was catalyzed by COVID-19 and the emergence of a new era of investors. Correspondingly, firms need to adjust their strategies to engage their target audience and meet their shifting needs.
It is more imperative now to possess the right tools to revolutionize operating models and unlock data-driven analytics which ought to be a top priority for Wealth managers if they want to remain competitive.
Access a full suite of Finalyca's "Portfolio X-Ray solutions" and utilize our domain expertise, pool of data analysis, and proprietary technology. These will help you transform your processes, harness actionable competitive intelligence and gain crucial decision-making insights which would be valuable for creating the journey towards high client satisfaction and thus leading to client retention.
Basic
VS

Detailed Analysis

Tailor your analysis experience by selecting between a concise Basic Analysis or a more intricate Detailed Analysis. The Basic Analysis offers a bird's-eye view of your mutual fund holdings, while the Detailed Analysis amalgamates all securities held, including Direct Holdings, PMSs, and Mutual Funds, for an extensive and holistic examination.
Portfolio
Holdings
Garner a comprehensive snapshot of your portfolio with our cutting-edge feature. Dive deep into the following vital aspects:
Security Allocation: Gain visual clarity on the distribution of diverse securities within your Demat accounts which represent your Direct Equity & PMS's and Mutual Fund Folios
Asset Allocation: Grasp the Break-up of your investments across various asset classes.
Sector Allocation: Discern the predominant sectors in which your portfolio thrives.
Geo Allocation: Explore the geographical distribution of your investments.
Market Cap Allocation: Evaluate the allocation of your holdings based on market capitalization - Large, Mid & Small Cap.
Investment Style Allocation: Unveil insights into your investment style, be it growth-oriented, value-driven, or a harmonious blend of both.
Portfolio
Assessment
Scrutinize the performance of your individual or grouped Demats and Folios with unparalleled precision. Leverage an array of performance metrics at your disposal:
Point-to-Point Absolute Portfolio Performance: Monitor the trajectory of your portfolio performance over time.
In-Depth Performance Analysis: Delve into the performance at the Demat and/or Folio level, enabling meticulous comparison against benchmarks and indices for enhanced scrutiny.
Performance Comparison: Evaluate performance across all Demats and/or Folios, or selectively focus on specific accounts for a more nuanced review.
Portfolio
History

Exploration

Embark on an expedition to uncover enthralling trends within your portfolio by meticulously analyzing multiple e-Cas uploads (NSDL and CDSL) spanning multiple time periods. Unravel the changes in:
Sector Allocation
Security Allocation
Asset Allocation
Assets Under Management (AUM) evolution over time
Portfolio
Overlap

with Funds and Model Portfolio

Effortlessly compare your portfolio against other funds or model portfolios to identify intriguing similarities or unexplored opportunities for refinement. Harness the power of the following features:

Fund Alignment: Draw comparisons between your holdings and any on-boarded mutual funds, PMS, or AIFs.

Model Portfolio Alignment: Engage in a meticulous analysis, pitting your portfolio against user-uploaded model portfolios.
PDF

Portfolio X-Ray Report

Generate an all-encompassing PDF report showcasing the profound analysis conducted through the Portfolio X-Ray tool. Seamlessly share this report with your esteemed existing or potential investor clients, forging a path of effective communication and building lasting relationships.
By seamlessly integrating the existing content with the humanized text, we present a compelling narrative that captivates your current Investors and those who are potential Clients. This comprehensive fusion showcases the unique advantages and captivating features of your Portfolio X-Ray tool, igniting their curiosity and fostering an unbreakable bond with your financial advisory services