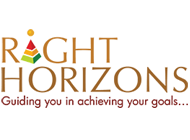 RIGHT HORIZONS PORTFOLIO MANAGEMENT PVT LTD
Right Horizons is a leading name in Financial advisory with headquatere in Bangalore with branches in 8 major cities including Mumbai, Chennai and Hyderabad. From Investment advisory, financial planning to insurance and real estate, Right Horizons will take care of all your financial needs with great precision and care. Their contrarian approach coupled with a single focus on long term investments will ensure customers are provided with the most tax efficient and the best risk adjusted returns.
Schemes (11)
CNX 500 Indexchmark Name 1
RHPMPL ALLIANCE PORTFOLIO
CRISIL Hybrid 35 65 Aggressive Index
RHPMPL ALPHABOTS INDIA PRIME PORTFOLIO
RHPMPL YIELD MULTIPLIER I
RHPMPL FLEXICAP PORTFOLIO
RHPMPL MULTI ASSET PORTFOLIO
RHPMPL RHI UNDERSERVED PORTFOLIO
RHPMPL SUPER VALUE MS CAP PORTFOLIO
RHPMPL RH INDIA BUSINESS LEADER PORTFOLIO
RHPMPL RHIUNDERVALUED PORTFOLIO
Contacts
Contact Person
Mr. Prabhat Ranjan
9654896101
Corporate Address
#6, Arakere Village, Begur Hobli,South Taluk, B.G. Road, Bangalore – 560 076.
Web and Email