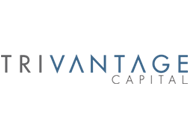 TRIVANTAGE CAPITAL MANAGMENT INDIA PVT LTD
Trivantage Capital is an independent, specialist asset management boutique founded in 2015 with a singular focus on India's rapidly changing financial sector. Trivantage Capital's independent structure ensures that we remain 100% client centric while our size and focus enables us to respond with agility to market events. With the overall economy expected to grow manifold (5x) and touch USD 5 trillion by 2025, the financial services sector that offers the breadth & depth that no emerging economy does, has exciting investment opportunities for discerning clients who are looking for long term wealth creation.The financial services businesses, which overwhelmingly dominate India by representing more than 40% of stock market capitalisation, deserve the focus of a specialist who understands the nuances and underlying interlinkages to be able to deliver outstanding results for our investors.
Schemes (10)
CUSTOMISED PORTFOLIO APPROACH 2
CUSTOMISED PORTFOLIO APPROACH 3
TRIVANTAGE CAPITAL BASEL 3 COMPLIANT AT1 PSU BANK PERPETUAL BOND PORTFOLIO
CRISIL Liquid IndexBench Mark Name 7
TRIVANTAGE CAPITAL DIVERSIFIED EQUITY PORTFOLIO
TRIVANTAGE CAPITAL EDGE PORTFOLIO
TRIVANTAGE CAPITAL RESURGENT FINANCIALS EQUITY PORTFOLIO
TRIVANTAGE CAPITAL SELECT DIVERSIFIED EQUITY PORTFOLIO
TRIVANTAGE CAPITAL FOCUSSED CORPORATE LENDERS PLAN B
TRIVANTAGE CAPITAL RESURGENT FINANCIALS EQUITY SUPER SIX PORTFOLIO
CUSTOMISED PORTFOLIO APPROACH 4
Contacts
Contact Person
Mr. Shridhar Iyer
9820410421
Corporate Address
508, Arcadia, NCPA Marg, Nariman Point, Mumbai – 400 021. India.
Web and Email