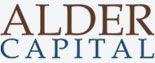 ALDER CAPITAL ADVISORS LLP
Alder Capital is an independent investment management firm which serves high-net-worth individuals, families and private foundations. Though we are a boutique firm, catering to a very small and exclusive group of clients, we thrive on our in-depth proprietary research and insights from our industry relations built over the year. We believe, the rise of Indian consumer is a multi-decade event which will have positive spill over effect on consumer product and services businesses. Thus our portfolios are essentially made up of businesses that cater to domestic consumers, based on a fundamental bottom-up approach and structured with a long term orientation. In particular we are keen on B2C business models with outstanding management, enduring moats and demonstrating scalability. Such businesses not only tend to generate more cash but also could utilize the surplus to build a pipeline of innovations or brand extensions.
Schemes (1)
ALDER CAPITAL -B2C GROWTH
Contacts
Contact Person
Ms. Sunita Solanki
9833879828
Corporate Address
503 Morya Blue Moon, Off link road, opposite citi mall,Andheri West, Mumbai - 400053, India
Web and Email
Copyrights © 2022 All Rights Reserved by Finalyca.
AMC's