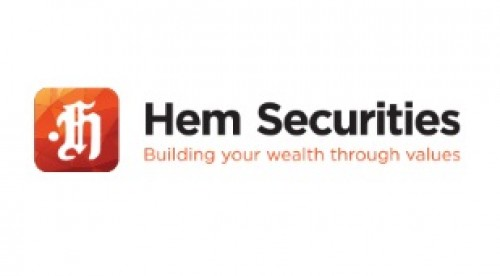 HEM SECURITIES LTD
Hem Securities Limited is a 35-year-old diversified financial service provider originating from Rajasthan. Drawing inspiration from faith and confidence that the clients have in their commitment and performance, this inspiration is what drives HEM to excel consistently. In the last 35 years, HSL has created a holistic business environment – laden with insights and expertise to yield optimum results for their clients. They possess expertise in various services like Investment Banking, IPO, Brokerage, Mutual Fund Planner, PMS – Portfolio Management Services to name a few. With the team of best researchers, HEM PMS has been delivering excellent analysis and error free judgment for their investment decisions and creating long term wealth for their esteemed clients.
Schemes (2)
S and P BSE 250 SMALLCAP INDEX
Contacts
Contact Person
Mr. Vaibhav Jain / Mr. Mudit Kabra
8306006974 / 9819538359
Corporate Address
203, Jaipur Towr, MI Road - Jaipur - 302001
Web and Email
Copyrights © 2022 All Rights Reserved by Finalyca.
AMC's